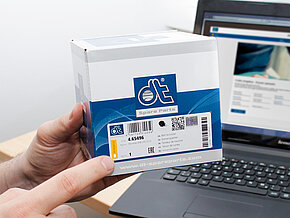 Collect crowns and fulfill dreams
If you regularly buy the DT Spare Parts branded products as an end user, you not only benefit from the complete range with guaranteed quality and the service provided. As a thank you for your loyalty, you will find a code on the label of DT Spare Parts branded products, which after registration can be transferred into crowns in the Premium Shop and exchanged for high-valued premiums. So, register once and benefit permanently.
Furthermore, regular promotions await you.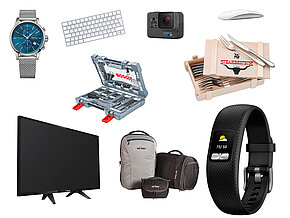 Register once in the premium shop
Enter the crown codes from the DT Spare Parts item labels and collect crowns diligently
Valuable premiums await you, just choose and order
Transparency about the crown value of a product is given on the article page within the Partner Portal.
The more products of DT Spare Parts you purchase, the more crowns you will collect – your balance will increase.
You can check your crown account status at any time in the Premium Shop.
From a certain number of crowns, you can begin to exchange them for attractive premiums. The range stretches from goods vouchers through charcoal barbecues to automatic coffee machines with new and high-quality premiums being added all the time.
Simply select your desired premium and order!
All end users of products from the DT Spare Parts brand (workshop customers) who are 18 years of age or older are eligible to participate.
So you best register now and begin collecting the crowns to quickly fulfil your small and big dreams alike!