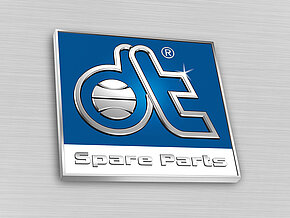 Your personal benefits with DT Spare Parts
Around 40 000 products of one brand
30 application-oriented product catalogues (digital and printed)
Comprehensive online services to support you
Loyalty Program with exclusive Premium Shop
24 months brand guarantee
Latest information via monthly newsletter
Your feedback is always welcome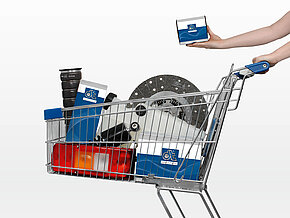 Everything from one single brand
The DT Spare Parts brand provides you with a continually expanding, complete range with around 40 000 automotive parts and accessories. You can obtain almost all of the necessary spare parts from just one brand – this saves you time and makes your life easier. To make things even easier, our "Special Repair Kits" contain all the parts needed for a repair under a single part set number. If new vehicle models come to market, don't worry: development on a new spare parts programme is immediately begun with the DT Spare Parts brand.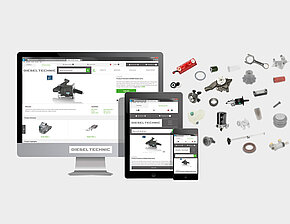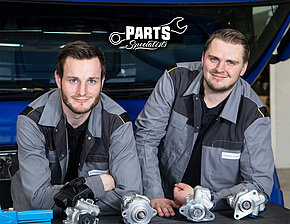 DT Spare Parts supports you in your daily work
Many DT Spare Parts products are accompanied by assembly instructions that support you in your work and prevent unnecessary problems. Please take the time to read through them before assembling. For some products there is also a video by the Parts Specialists. You can watch them at work whilst obtaining background information about the products, numerous practical tips and tricks for good work. Please observe the Product Portraits of many products with the provision of accessories from the complete range. All of this information can be found online, free to download, on the article detail page when you scan the QR code on the item's label or search the item number on the Partner Portal. The Parts Specialists are there to answer your questions and suggestions.
Within the scope of the Partner Academy alongside the distribution partners for the brand DT Spare Parts, various product trainings incl. workshops for professional mechanics are offered.
The Partner Academy's training program is being continuously expanded and currently includes the following trainings:
Dieter's Tip – general training about the brand DT Spare Parts, its product range and comparison to the OE/OEM products
Hydraulic cabin tilt system – special training regarding the subject: hydraulic cabin tilt system
Wheel hubs – special training about wheel hubs
If you are interested, please speak to your distribution partner or contact us directly with information about your local dealer:
If you regularly buy the DT Spare Parts branded products as an end user, you not only benefit from the complete range with guaranteed quality and the comprehensive service offer. As a thank you for your loyalty, you will find a code on the label of DT Spare Parts branded products, which after registration can be transferred into crowns in the Premium Shop and exchanged for high-valued premiums. So, register once, benefit forever:
Durable trust through brand quality
Trust in guaranteed brand quality: A high precision fit through our own product development, consistently high brand quality through regular supplier audits, an own test center and continuous quality assurance, a long service life proven by long-term and fleet tests and guaranteed for 24 months. Behind this high standard of quality is the Diesel Technic Quality System (DTQS), with its own standards, processes and responsibilities in product development through to aftersales service.
DTQS
Always well informed by the newsletter
The most up-to-date news about the product brands, new products, catalogues, Product Portraits and videos with tips and tricks for your daily work as well as information regarding promotion, events, etc. – all of that is provided by our monthly "Parts Specialists info" newsletter. We look forward to your registration.
Do you have questions or suggestions? We'll take care of your concerns and provide all the necessary information, tips and tricks about the products of the brand DT Spare Parts. Follow the DT Spare Parts brand on social media, such as Facebook, Twitter and Instagram where fantastic regular promotion, events etc. await you. You can also use the contact form at any time to write us a message. Thank you for your feedback.
We look forward to hearing from you!